By Steve Houk   livinonmusic.com
For singer/songwriter AJ Croce, being an up and coming musician and having the name Croce, in addition to looking just like his revered late father, well, that connection didn't hurt when things were ratcheting up in his music career.
But instead of taking the easier route and just becoming a Jim Croce clone and capitalizing on his father's missing presence, Adrian James Croce wanted to find his own path, he had to. And a wonderful path he has found over the last couple decades or so, becoming a talented and highly respected singer/songwriter on his own merits, on his own terms.
"Yeah, of course (the name) helped," Croce said as he was getting ready for his two-piece acoustic tour that comes to City Winery in DC on May 28th. "In some ways it helped in the beginning, and also it didn't because I didn't take the offers. I could've had a lot more money than I do if I would have done what people asked me to do, and cover his songs and record that stuff. But I didn't. I didn't know what the point would be."
AJ Croce has woven his own successful career mosaic, one that has garnered him much praise from a wide swath of musical peers and critics. Willie Nelson once said, "A.J. Croce has wisdom beyond his years…he represents his generation with a profound sense of honesty in his lyrics and quality in his delivery." That's a damn good endorsement, one that is all about Croce's own burgeoning personal legacy, not anyone else's. And after nine well-received studio albums and years establishing his base out on the road, that legacy…AJ's legacy…is solid and growing.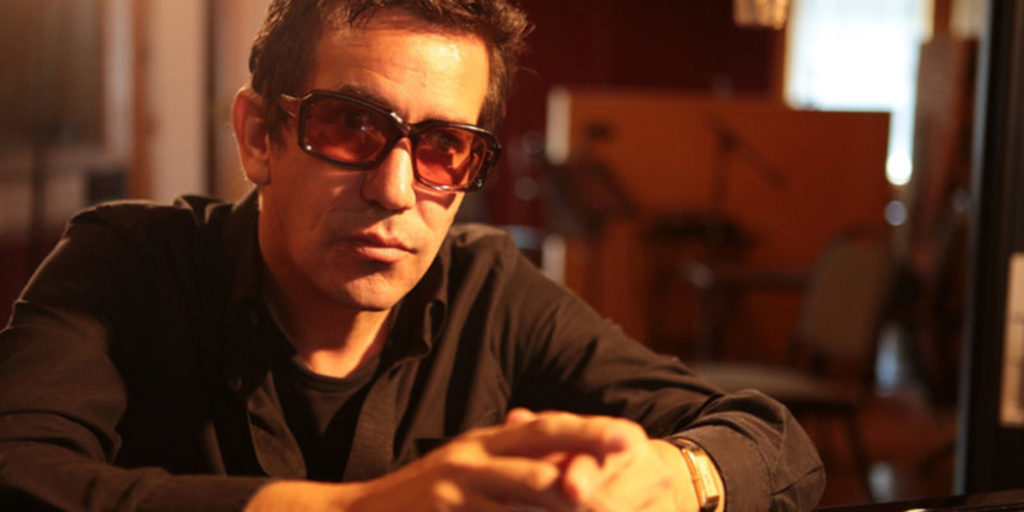 These days, Croce is overflowing with new musical ideas, which is clearly good for his soul, a soul that's been through a lot, since early on. Not only did he lose his legendary Dad at 2, he went blind as a young boy, and it was then that he learned to play the piano, and revere artists like Ray Charles and Stevie Wonder, which he still does to this day. "These days, I see out of one eye with my glasses," Croce said. "I can drive, but you probably don't want to drive with me." Then when he was 15, the house he grew up in burned to the ground.
But Croce suffered possibly the worst blow of his life in 2018, when he lost Marlo, his wife of 24 years, to a rare virus, all while he himself was battling his own separate health crisis. Thankfully, in addition to the love of his family and friends, it's his music that has helped him stay busy and engaged and fulfilled, and helps buffer the losses and challenges that have befallen him.
"It's my friends, my family, my kids who are grown now, who have helped so much," said the thoughtful 47 year-old Croce. "And then the music, of course. It was a little bit hard to play music at first, for the first couple of months. And then after that, I realized it was part of me, it was what I do. It was a huge relief to realize that even in a dark place or grieving, that I was still capable of connecting with an audience and still capable of performing and enjoying myself while I did it. That's always been a huge part of my life."
One current Croce project is filled with a bevy of favorite cover tunes, and another is morphing into a unique and different collection of songs that cover a cross-section of interesting and eclectic topics.
"I'm in the middle of a bunch of projects, I'm feeling creative, and it's good," Croce said with enthusiasm. "I have a new record that I'm about to start which is an album of cover songs, things that I play around the house, because at home I play everything, by myself and with friends. So it's kind of fun to just share the stuff that I've never recorded. And then I've got another project that originally started about 15 years ago with me wanting to take folk tales and make an album out of these folk tales and mythologies. And then as the idea sort of crystallized over the last five years, I realized that what I wanted was a little bit different, I wanted to broaden the scope of it and make it something a little more unique. And so it took a lot of research, a lot of reading, a lot of libraries, and now it's all about origin stories and deals with mythology, cultural anthropology, religion and science, all kinds of aspects of the origin story."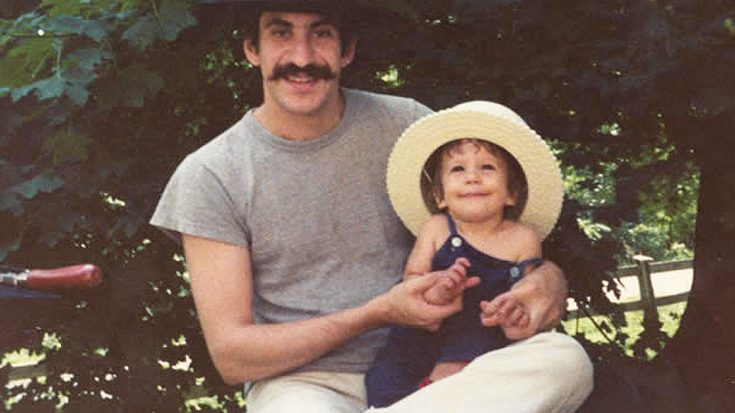 Being the son of a legend, one that's living or dead, is known to be a unique and sometimes challenging experience. But Croce started to learn and appreciate the depth of his father's legacy early on, all as he was developing his own style and direction as a musician.
"I didn't realize the talent before I realized the celebrity, and that's something that is always hard," Croce said. "The fact that people behave differently or introduce you as the son of so and so, that's not always easy. But I think that when I started playing, I realized that he was a great songwriter, and when I started playing his stuff, I realized what a great gift he had. I dove into music that was a lot more complicated … It's one of those things where you recognize the beauty of the simplicity and the gift he had as someone that could really communicate an idea and make a hero out of everyday people."
Given that he lost his father at such a young age, Croce couldn't directly absorb his father's musical prowess, but heredity has certainly played a part. His mother is a musician as well, who appeared on the album Jim and Ingrid Croce in 1969. Thankfully for Croce, destiny and DNA has made it's profound mark, regardless of the tragic circumstances.
"You don't pick your parents, so I really didn't have a choice. There are things in life that you do where it's not something you choose to do, it's something you need to do. And as for my interests, I listened a lot when I was a kid to my dad's record collection, so I was listening to not only some stuff from his generation, but a lot of stuff that was before that. He had a lot of great soul music, a lot of early rock and roll. All kinds of things. Jazz, blues, and yes, Ray Charles was a huge influence."
As he begun to establish himself as a gifted songwriter, Croce partnered with several notable musicians and producers, including one legend in particular whom he bonded with, who helped him continue to grow his chops, and also, whose voice his can sound eerily similar to.
"I met Leon Russell in the '90s, and I hadn't really been a fan before but we really hit it off. He didn't know my Dad's music but he just liked the way I played, and so we started writing together about seven years ago. It's not often as a piano player that you get to write with another piano player, it's usually a guitarist. And we would just talk about music, we'd talk about the stuff we loved, all of that stuff that was influential in our lives. So we went into the studio for four or five hours and wrote, but we also kind of had a formula initially, where he would ask me to write the music and sort of hum a melody or sing a melody and then he would send lyrics back. And that was mostly the way that we did it, and it was quick and easy."
"What ifs" always seem to slip into a life like Croce's, so "what if" his famous Dad hadn't perished so early, would his life have been different? And does he think they would they have collaborated?
"Oh absolutely we would have, absolutely. And I think life would be completely different. There's no telling what he would've done. There's no telling how different my life would be if that were the case. So it's really just…well, you can kind of use your imagination."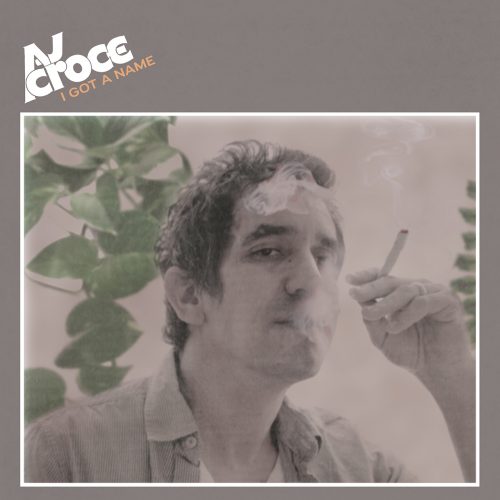 Croce did relent and recently cover "I Got A Name" but there were some unique and poignant extenuating circumstances that helped it remain the exception and not the rule.
"Just like the 'I Got A Name' that my dad did, he didn't really intentionally record that song, it wasn't his, it was one of the only ones that was a hit that he didn't write, and he did it for a movie about Jimmy Johnson, a race car driver, NASCAR driver. So when Goodyear Tires approached me about doing an ad for the retirement of Dale Earnhardt, Jr., the fact that he and his father have always been race car drivers with different styles, different people just like me and my Dad, so I thought there was something sort of magic about it. So I did it for the commercial and there was such a big response that I figured I might as well put it out."
AJ Croce is in seemingly a very good place these days, and for the time being, life's many challenges have appeared to give way to his continued growth and aspiration as a respected artist with his own style, all as he retains a deep respect in his heart for his legendary father. And whenever he hits the road, in whatever form that takes, it's even more of a way for him to fall into his own music, keep his head on straight and keep his dreams alive.
"I'm in the middle of a bunch of projects and feeling creative, and it's good. Plus I love playing live and I have a lot of different kinds of concerts that I perform and I feel like I get to be creative in a lot of ways. In DC, I'll play as a duo with my bass player David Berard, who is sort of a New Orleans legend. It's a more intimate show and I have the freedom to not really have a set list and be able to go all over the map, you know? It's really enjoyable."
AJ Croce with David Berard performs Tuesday May 28th at City Winery, 1350 Okie Street NE, Washington DC 20002. For tickets click here.