By Steve Houk   livingonmusic.com
It always seems that just when you think George Winston can't possibly make music that's more beautiful and memorable than what he has already composed, well, he goes and one ups himself.
At least to a layman, the dexterity with which Winston creates his music seems effortless, it seems seamless, primarily in the way the sublimely rapturous sounds from his collections wash over you, embrace you, envelop you, take you to a place that few musicians are able to find. It has happened with virtually every composition on virtually every one of the fifteen piano-based records he has recorded since 1972, many of which are either gold or platinum sellers. And it's no different on #16, his latest divinely wondrous collection, Restless Wind, which was released this past spring.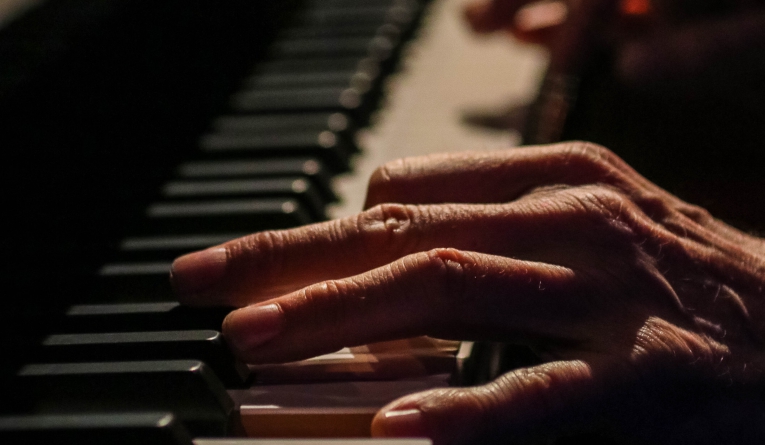 Winston's music clearly can't be defined as simple, you hear the layers and the weaving melodies and the occasional plucking and pulling and often wonder how on earth he comes up with one magnificently powerful creation after the other. But his methodology, his philosophy, is clear, and so are the overarching realizations he has adopted in his now almost 45-year career development as one of music's most unique and special talents.
"I realized that things fit together, just slowly, over time," the humble and cordial Winston, who turns 70 this year, told me as he was driving to the next show on his current tour which will bring him to the beautiful Barns of Wolf Trap on October 30th and 31st. "And thinking has nothing to do with it. Thinking is just reacting when the music tells you what to do, and I go, 'Okay, okay, I've got to find it. Now I've got to think, and locate it.' Wanting it to happen or thinking about it is the later process. It's like I listen, and now I've been given the orders. Thinking is after the orders happen. You know, the music says let's go through and see what the direction is. But to get there, that takes a long time. That can take months."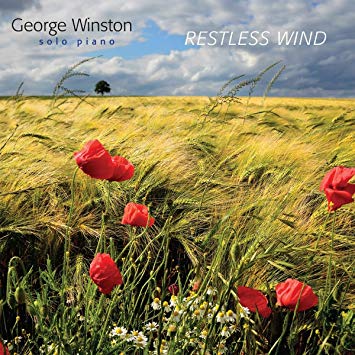 Winston's latest gem Restless Wind is another truly splendiferous collection of musical voyages that once again waft through a wide spectrum of popular and less known music, from artists like The Doors (Ray Manzarek remains a huge influence and was a collaborator of Winston's), plus Country Joe McDonald and Stephen Stills, over to Sam Cooke and George and Ira Gershwin, as well as his own masterful composition opening the record, "Autumn Wind" which pays homage to one of Winston's biggest influences, New Orleans R & B pianist James Booker.
"Over the years, over many years, these 11 songs just sort of coalesced together in my mind," Winston said. "Then, I kind of tweaked what's the right order of it. Over time, I realized that these 11 just work together."
Winston is always intimately knowledgeable of the songs he covers, yet in a wonderful twist of style, he sometimes squeezes a favorite piano solo he has loved for years into the middle of a piece. Take, for example, what he added to Stills' Buffalo Springfield classic "For What It's Worth."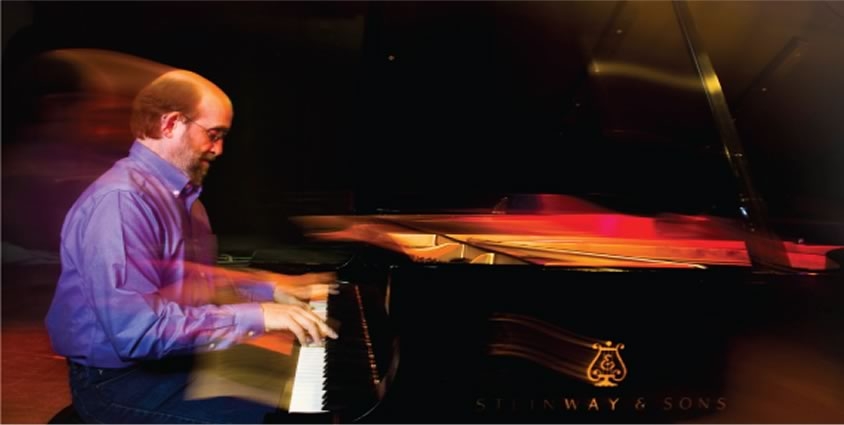 "I heard the song back in 1967, a friend of mine used to jam on it a lot in his band, and here, it just seemed to fit with the others. But do you remember Al Kooper doing 'Season of the Witch?' In the middle of 'For What It's Worth' I'm using Al Kooper's organ solo on that song. It's such a great solo, I've always said I've got to use this solo someday. I didn't know where it would be, but 50 some odd years later, this is where it goes. Stephen Stills actually replaced Mike Bloomfield on guitar on 'Season Of The Witch.' Now, I didn't include that solo because he was playing with Stephen Stills, it's because I wanted to use the organ solo. But it's a great coincidence."
When covering an iconic song or artist, it may sound a bit cosmic, but Winston feels the music speaks to him and lets him know what he should do. It's a unique and striking concept that frequently comes to bear, even when he's covering music by his idols, like Professor Longhair or Vince Guaraldi.
"Certain music always tells you what to do. I can't always do it right away, but like Vince Guaraldi's song called 'Remembrance' that I did on this last record, I played it exactly like he did it, because that's what it wanted. That's what the music wanted, play it exactly like that. There's a live album where Vince made mistake on it, so I don't play the mistake, I put something else in there, different sounds to put in. So some songs don't want much to do with the original at all, just the chord structure, and some songs want to be played exactly. It just depends. Each song, each thing is different."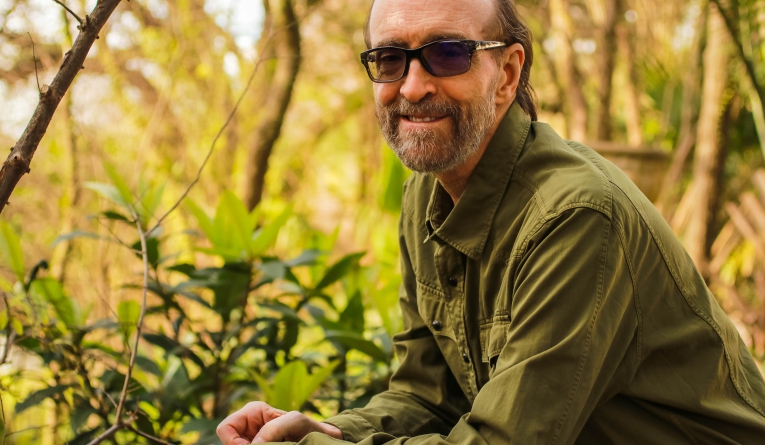 One song from the new record, "Cancion Mixteca (Immigrant's Lament)" by Jose Lopez Alvavez seems like highly apropo inclusion given the current strife at the country's borders. But Winston says it is a song with a deep history that goes way back to the early 20th century when the song was first written, and is a staple of those who move from country to country.
"It speaks forever to immigrants, the lament that their homeland is ending. I mean, Jose was that immigrant for the millennia, so you have to know it if you are an immigrant. Every Mexican immigrant knows that song, starting back when people had to move from Oaxaca for some reason to Northern Mexico. Every Mexican person in LA knows the song, I've heard that song in LA for years and years. There's this kind of part, for them it's kind of like how you know 'Jingle Bells.' Ry Cooder's done a couple of great versions of it as well. And Mariachi bands? They do it fast."
Winston's idyllic musical career has been tempered by some serious health issues that have plagued him in recent years, but he has managed to battle back each time, and gives thanks to both modern medical technology and good timing for helping him make it through.
"I'm doing good, it's great I had everything happen in the 21st century. Things are so much more advanced, so I'm lucky it all happened when it happened. And that I wasn't too old either, you know, it didn't happen when I was 30 when all the technology wasn't like it is now, but it also didn't happen when I'm 95, when they say, 'Yeah, you shouldn't go through the surgery. It's just going to be too hard.' So I was lucky."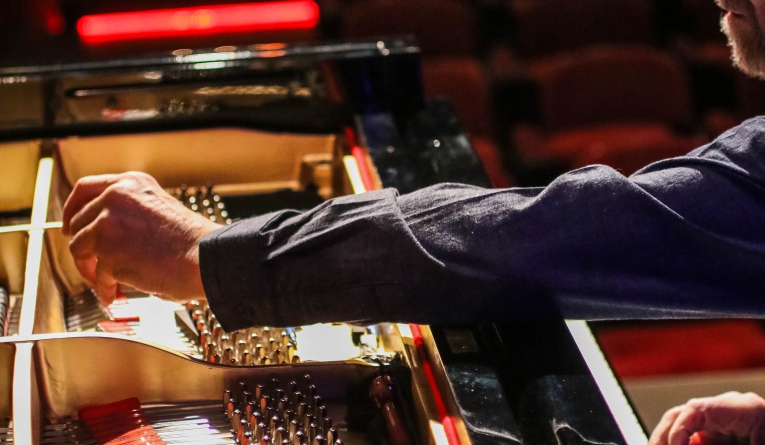 Unlike some artists, Winston doesn't necessarily play his latest album's songs at his shows, he says he records most of his songs specifically for the album experience, not for a live performance.
"I don't play too many things from the records because about 80-90% of what I record is really just for the record. It's like the record is like a soundtrack, but there's no movie. Like, on a record you're playing for people later, and a concert you're playing now. The live performance is hard because you can't do it again, and the studio's hard because you can do it again. It's all a lot of work, you know?"
In the wake of Restless Wind, Winston has a bevy of new material coming out soon, which shows that his creativity and prolificity have not been tempered by the wear and tear of life. He is still composing some of music's most dynamic and awe-inspiring sounds, and lucky for everyone, it looks like he will continue to do so for the foreseeable future.
"I've got Vince Guaraldi Volume Three, it's all done, and then the next one is called Night of Love Story, that's just all nocturnal-type songs that remind me of night. And they all just fit together over many, many years. Then there's a Spring Carousel Volume Two, then I have a work in progress on one called Eastern Montana, also a Doors Volume Two, and Harmonica Solos, Volume Two."
When asked how these magical sounds keep coming to him, George Winston's gleaming humility shines through, as well as his keen and even a bit mysterious instincts as far as knowing when a given piece of music is ready to rise.
"I just don't have any concept of how it all comes. Just kind of when something is ready, it's ready. Like when a cat's ready to give birth, it's ready."
George Winston performs October 30th and 31st at The Barns at Wolf Trap, 1635 Trap Road, Vienna VA, 22182. For tickets, click here for 10/30 and here for 10/31.