By Steve Houk   livingonmusic.com
The first thing The Mavericks' co-founder and drummer Paul Deakin told me when we hooked up to discuss the band's 30th anniversary of making music was that he and his band had just wrapped up a gig with Los Lobos. "I just love that band, they really are a true melting pot of music."
Well, look in the mirror sir, because that definitely defines your beloved Mavericks to a T as well. And those two bands playing together? Well, there couldn't be more of a hot, saucy, simmering melting pot than that, two hard working, talented and diverse bands that have made their name on not having a real genre to call their own, who dabble in a slew of different styles yet have managed to keep a dedicated worldwide fan base happy, for over three decades in The Mavericks' case.
"You know from the beginning, we've listened to all types of music, so we bring a bunch of different things to the table," Deakin said as The Mavericks continue on their 30th Anniversary World Tour with a sold out stop at the Maryland Hall Of Music in Annapolis on Sunday August 18th. "That's what has kept us going, the ability to be flexible in what we play."
And being flexible is an understatement. For these last thirty years, this Grammy-winning, multi-platinum band — including Deakin, lead singer and principal songwriter Raul Malo, guitarist Eddie Perez and keyboardist Jerry Dale McFadden — has been raucously dipping its toe in a steaming stew of Tex-Mex and various other Latino vibes melded with country, jazz, soul and rockabilly sounds, creating dynamic, well-played music that has found a definite global niche even without being labeled or positioned into a truly specific category. And according to Deakin, that can be both a good, and at times, not-so-good thing.
"You know, we think to ourselves, 'Well we don't want to be pigeonholed,' but actually that wouldn't be such a bad thing," Deakin says with a smile. "It can be a challenge to be kind of between genres, not really identifying with a specific one. Back in the day, radio couldn't find a real place for us. We don't stick to a format, but we've definitely made the best of it, for thirty plus years now."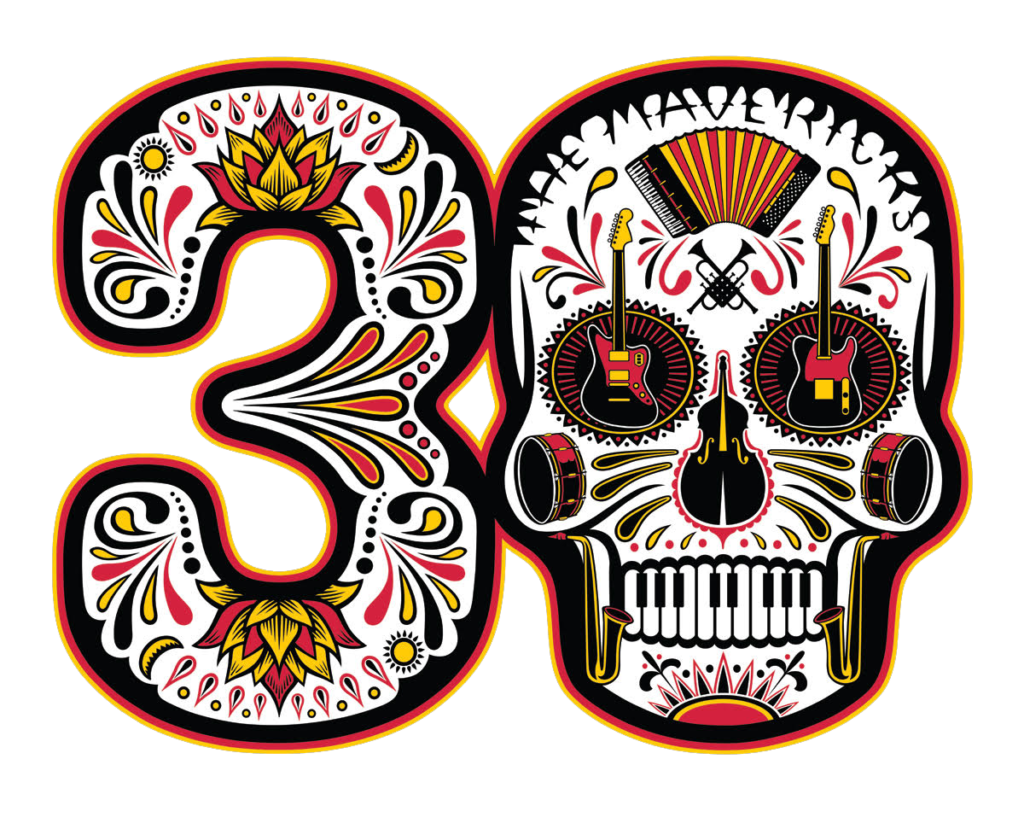 One huge advantage of being around for so long and finding success is being able to steer your own ship, and two years ago, The Mavericks did just that by establishing their own label and their own management group. That has all had a positive and lasting impact on the overall ambience and functionality of the band.
"We needed control of our band back, and now that we are able to make the actual decisions that affect us a band the most, it changes the whole dynamic. We feel like we can do anything now, record what we want when we want, at our own pace and with our creativity at the forefront. That's made a huge difference."
Despite the three decades of success, The Mavericks took a break from each other in 2000, revived for a spell and then closed up shop for seven years in 2004. But instead of calling it quits, they used the down time to revive themselves, take stock, and then got back together in 2011 and never looked back. Heck, Deakin even dove into a new vocation he'd always wanted to try and did well at it, but was able to return to the music after recharging his batteries.
"We'd been on the road for ten years, just going and going, finding out what big time success was like, and we were burned out. So we took a break, and the time off, it was good. I told my wife I wanted to try carpentry, I started my own company, and it worked out pretty well. Sure, I was worried we'd have trouble regrouping if that's what we wanted to do. But the chemistry, it was there. And we picked up where we left off, and here we are today."
The Mavericks August 18th performance at The Maryland Hall Of Music in Annapolis is sold out.